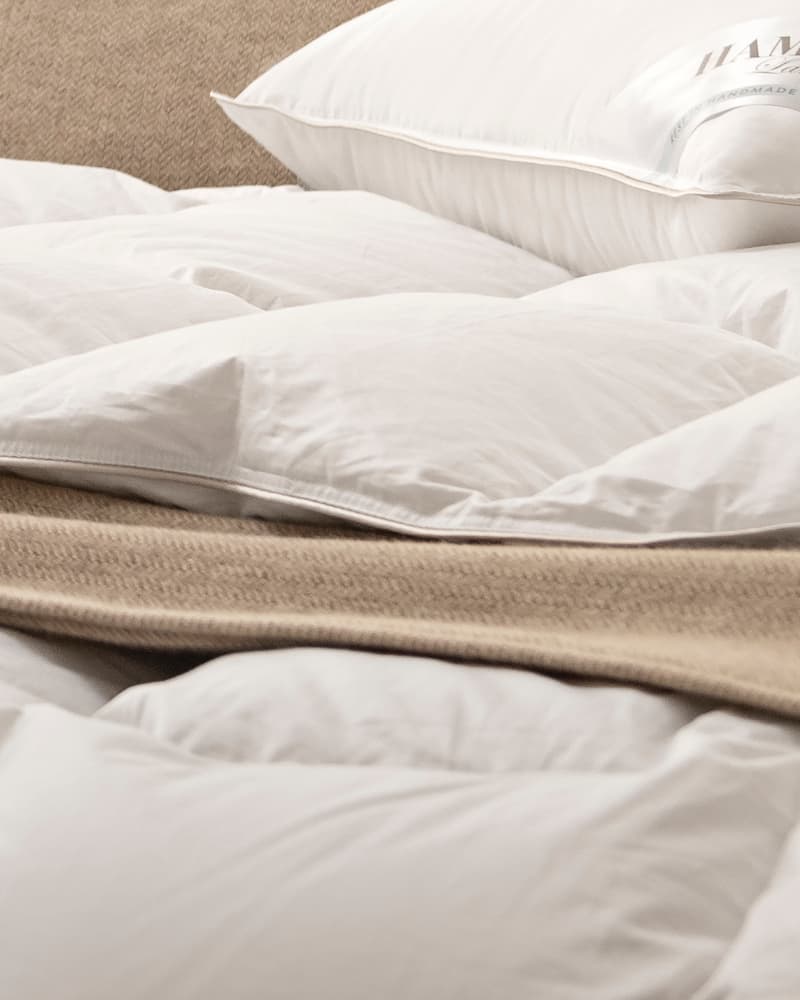 Down Comforters and Pillows – PureComfort
Beautifully crafted Hungarian goose down pillows and comforters.

Regular price

$79

Sale price

From $69

Unit price

per

Regular price

$239

Sale price

From $209

Unit price

per

Regular price

$343

Sale price

From $313

Unit price

per
Introducing our PureComfort collection, which includes the best goose down pillows and comforters. Crafted delicately to provide unparalleled comfort and durability, these products are designed to elevate your sleep experience to new heights.
Experience Pure Comfort with Premium Materials

Covered in the finest materials, the comforters boast a 100% silky sateen shell, while the pillows feature a soft cotton casing, ensuring a luxuriously smooth touch against your skin. Both the comforters and pillows are created with downproof fabric, ensuring that the premium filling remains securely contained within the bedding, preventing any fine feathers or down from disturbing your sleep experience.
The heart of our collection lies in the premium filling:
Comforters: Filled with pure Hungarian gray goose down, these comforters offer exceptional loftiness and warmth, wrapping you in a cloud-like embrace.
Pillows: Our pillows are filled with a blend of 70% Hungarian gray goose down and 30% fine goose feathers, striking the perfect balance between support and softness for a restful slumber.
With a remarkable Fill Power of 800+, our bedding ensures superior insulation and loft, providing coziness without added weight.
We understand that every sleeper is unique, which is why our PureComfort collection offers custom-sizing options, allowing you to tailor your bedding to fit your specific preferences and needs.
Certified with Nomite, our products are suitable for individuals prone to house dust allergies, offering a safe and comfortable sleeping environment. Additionally, the Oeko-Tex Standard 100 certification guarantees that our products are free from harmful substances, ensuring peace of mind.
A Natural and Handmade Work of Art
What sets our PureComfort collection apart is the craftsmanship behind each piece. Handmade with careful attention to detail, our products are designed to withstand the test of time. You can enjoy the PureComfort Pillow and Comforter for decades, experiencing unmatched comfort night after night.
Experience the best goose down bedding with our PureComfort collection. Transform your sleep experience with these handcrafted pieces that redefine comfort and elegance.
Hungarian Goose Down Comforters
Original Hungarian Goose Down
Free shipping on orders over $299
30 days money-back guarantee